Combine a beautiful sandy beach, amazing restaurants and a cool spiritual community and you have the most interesting beach town in Greece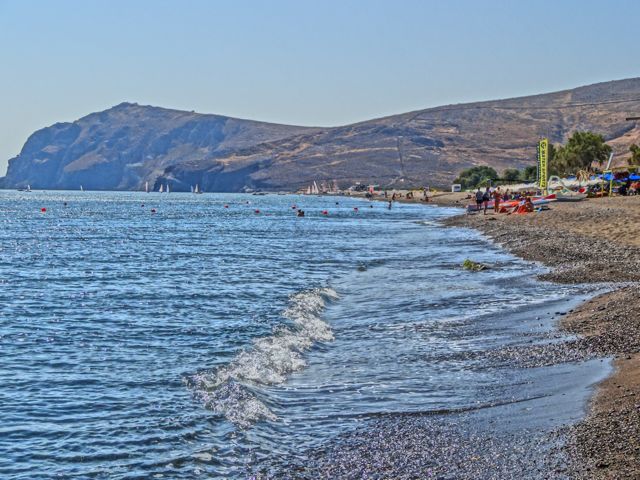 Beyond Antissa the landscape becomes lunar, with bare mountains and strange rock formations. Not much here besides goats, sheep and the world's largest petrified forest. The road forks and one leads to Sigri while the other leads to Eressos and Skala Eressos which brings in most of the tourist revenue for this part of Lesvos. You drive through the harsh landscape between mountains until you come to a huge green valley with a village at the top, Eressos. At the end of a long, narrow, straight road is Skala Eressos, a beach town with great restaurants, cafes, shops, boutiques, bars, yoga, massage, Gestalt therapy, and many things you would not expect to find in a remote Greek island village. Because Skala Eressos is a center for spiritually minded people, former hippies, ex-Rajneesh sanyasins, gay women, families with children, couples (gay and other) and even has a movie theater. Oh yes, it also has one of the best beaches in Greece, a mile or two of sand that stretches along the bottom of this lush fertile valley from mountain range to mountain range, dissected by a river full of turtles that has water even in the summer when it hasn't rained in months.
Skala Eressos is perhaps the coolest most counter-cultural place in the Mediterranean and one of the most beautiful beach towns as well. The birthplace of the poetess Sapho, and a Mecca-in-waiting for International lesbians, it is also a popular family destination, not to mention a favorite place for honeymooners and a popular weekend beach destination for the islanders. Skala Eressos has one of the most dramatic beaches in all of Greece and a line of cafes and restaurants on the waterfront, some traditional fish tavernas and others alternative style bistro-cafes that serve exotic salads, pastas and lots of vegetarean dishes. Posters advertise shiatsu, yoga, various therapies and more than one restaurant in town is owned by followers of the former Baghwan Shree Rajneesh, now known as Osho. Skala Eressos may be the Sedona, Arizona of Greece and if you think you have seen the best of Greece by visiting Mykonos and Santorini, you may change your mind when you come here and find yourself in a setting almost as spectacular as the caldera, a beach longer, cleaner and more beautiful than anything on Mykonos, and restaurants that serve better food, for less money, than almost any of the popular Cyclades islands. With rooms in Skala Eressos going for as low as 25 euros for a double, backpackers, college students and budget travelers may want to ask themselves why they would pay three to thirty times more to be in Mykonos and Santorini.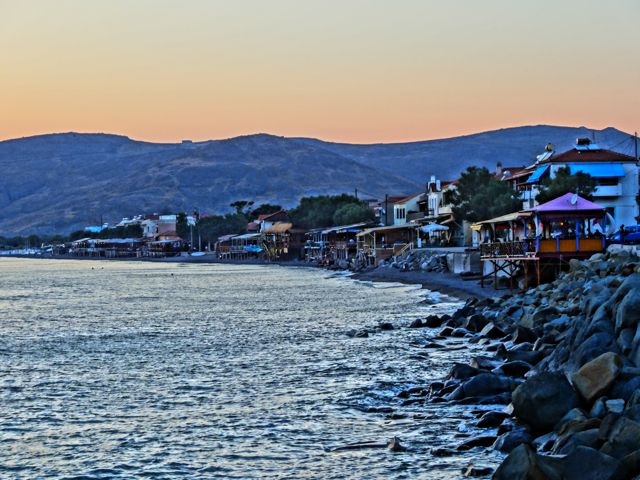 In antiquity Eressos was an important commercial center and was also home to the philosopher and botanist Theophrastus and the philosopher Phanias who was a pupil of Aristotle. There are still remains of the ancient city and walls and somewhere off the shore is the wreck of the Turkish warship Moving Mountain, sunk by Dimitris Papanikolis during the war for Greek Independence in 1821. The town is alive with cultural events and activity during the summer including the Woman's Festival in early September. The beach itself received the blue flag award from the European Council on the Environment as the cleanest and best cared for in Greece. In my opinion there are few if any beaches in Greece that have what Skala Eressos has to offer. The water is clear and the sand seems to go on for miles. There are even showers and changing cabanas on the beach.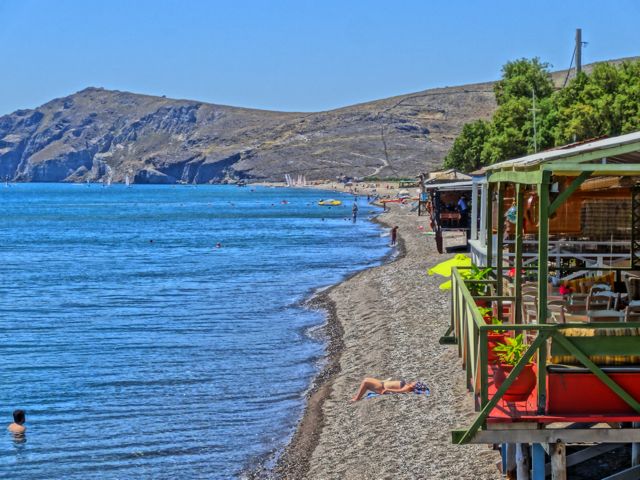 The streets of the town of Skala Eressos which border the beach are closed to all automobile traffic and one can walk without fear of being run over. More importantly you do not have to worry about the safety of your children. The town ends at the beach road but cafes and restaurants have built bamboo covered decks that extend out on to the sand so you can sit in the shade and watch your kids playing in the Aegean and not be more than a few feet away. Some of the hotels provide bikes for the customers and even if they don't, they can be rented cheaply in the village. Because Skala Eressos is on a flat plain, riding a bike is easy and you will see that many of the locals use this as a primary mode of transportation too. You can also go horseback and donkey riding. Motorbikes are available and cars can be rented from Sappho Travel to see the rest of the island.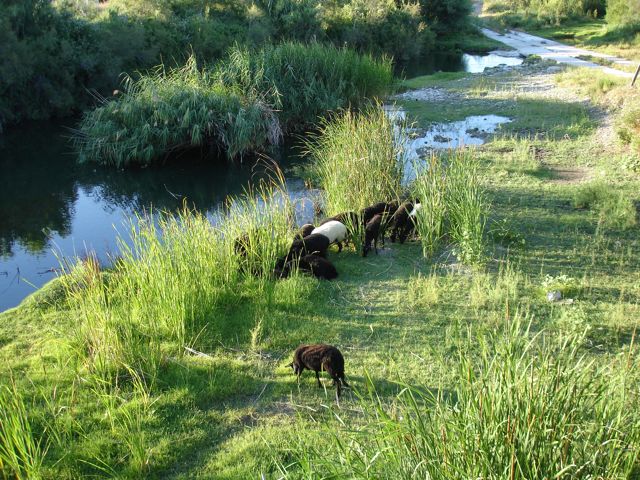 A short walk from the edge of town, along the beach and by the forest where people can sometimes get away with camping for free (you didn't hear it from me), there is a spring-fed lake full of hundreds of turtles, frogs, fish, strange birds and even storks, which nest in bell tower of the church in the upper village. Children save the left-over bread from lunch and bring it over to the lake which reaches almost to the sea, and the turtles come right up and take the food from their hands. The valley is green and fertile with trails and paths that can keep you walking for hours, past small farms, villas, orchards, tiny churches, ancient ruins, and all manner of wild and not so wild life, including sheep, goats, donkeys, cows, turkeys, foxes, hedgehogs, chickens, and horses.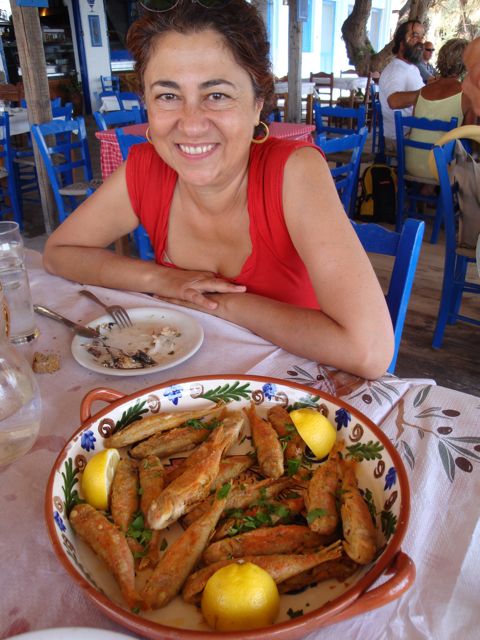 There is a small harbor of fishing boats which supply the village with plenty of fresh fish. These are sold in the restaurants and include, shrimp, sardines, delicious red-mullet, tuna, swordfish and some fish that I have never seen before but taste great. Unlike the more popular Cyclades islands, seafood here is plentiful and cheap. There are also fish trucks which arrive from all over the island with other fresh fish that may not be available in the waters around Erressos. Like many places in Lesvos, the restaurants take pride in their sardeles pastes as well as their lakerda pastes (tuna) and gavros (anchovies), all caught locally. It is almost guaranteed that you will eat the freshest and most delicious fish you have ever eaten at any of a dozen fish restaurants along the beach and you will probably be surprised at how inexpensive a plate of fish will cost if you have come from Athens or the Cyclades. Psaro-tavernas like The Blue Sardine, Soulatso, Aegeon, Karabogiannis and Adonis are among my favorites on the island and they also serve grilled meat dishes. On weekend nights Nikos at Adonis may be roasting a whole lamb or some kontosouvli and even a row of lamb heads for those hard-core enough to eat them. And Kostas at the Blue Sardine is proud of his excellent pastes gavros, lakerda and kollios, fresh barbounia(photo), his selection of local ouzos and his excellent taste in music, notably the old rembetika songs he plays. His home-made tsipuro will knock your socks off when he serves you a small after dinner glass and then leaves the karafe.
For those who want a change from Greek food there are a number of international cafe-restaurants on the beach including Flamingo Beach Bar which serves breakfast, lunch, dinner, and excellent coffee and of course cocktails.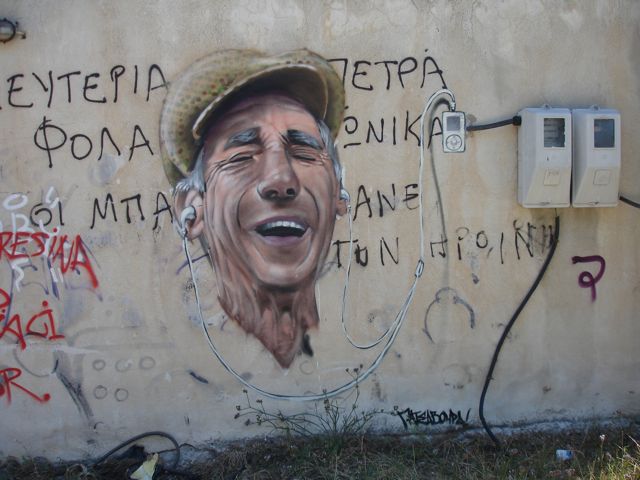 There are also a large number of foreign artists and spiritually minded people living in Skala Eressos, some year-round and others who come for the warm months. Evidence is everywhere, in the art and sculpture you find in the shops and cafes, the flyers posted around town and some of the most impressive graffiti art that you will have ever seen. The surprising thing is that what at first glance appears to be a typical Greek island beach town is actually a very inexpensive, counter-cultural hippy haven, sort of a place that time forgot that is somehow authentically Greek as well. And still Skala has its modern elements. Practically the entire waterfront is wireless. If you like, you can drink inexpensive capuccino in Skala Eressos while you answer your e-mail or post your photos on Facebook at Roots Cafe while snacking on homemade pizza, stuffed potatoes, and pastas and interesting salads. Or you can eat fish and meze and drink ouzo while you watch the sunset on the beach away from the horrors of our technological culture at one of the fish tavernas.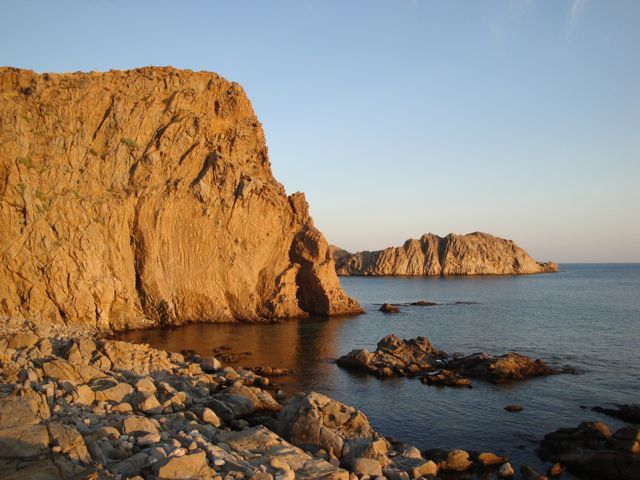 The rocky beach on the other side of the harbor is excellent for snorkling and the small beach within the fishing harbor is useful for days when the wind is blowing and your children want somewhere sheltered to swim. Fish and octopus are abundant along the coast and there is a community of monachos-monachos seals that can be spotted on occasion. There is a small church overlooking the harbor with shaded benches where you can relax and read, paint, meditate or write. You can spend your days on the beach or walk for hours in the green valley, past farms and orchards. There are archeological sites too including the cave of the Poetess Sapho and the ancient church of St Andrew and even an archaeological museum. Windsurfing, paddle boats, kayaks, sunbeds and umbrellas are all available to rent on the beach. And if your idea of sport is to be dragged around on a giant inflated banana, by a speedboat, you can do that as well.

In the cafes are foreigners who have come for the history, the romance, the spirituality, or just to be close to the sea, and conversation is never a problem, nor is making friends. Many of these are former tourists who have fallen in love with the village and the surrounding farms and countryside and if they have not bought a house of their own, they still return year after year, staying in rented homes or rooms. The beauty of this is that they now have a regular place to go for their holidays where they know people and for a few weeks a year their children play with the children of other people who have become regular visitors too. With many of the rooms and apartments being self-catering, meaning that they have small kitchens, you can shop in the local markets and cook at home which for people on a budget is a great way to have an inexpensive holiday in Greece. But for many people the choice of restaurants can be too tempting. There are so many good restaurants in Skala Eressos that having a favorite can be a liability because you may never get to try another restaurant that may be even better. For those who want to meet some of their neighbors the popular Heliotopos Hotel has a Friday Night Barbeque where guests and locals mingle and eat delicious salads and grilled lamb, chicken and beef.
Hotels in Skala Eressos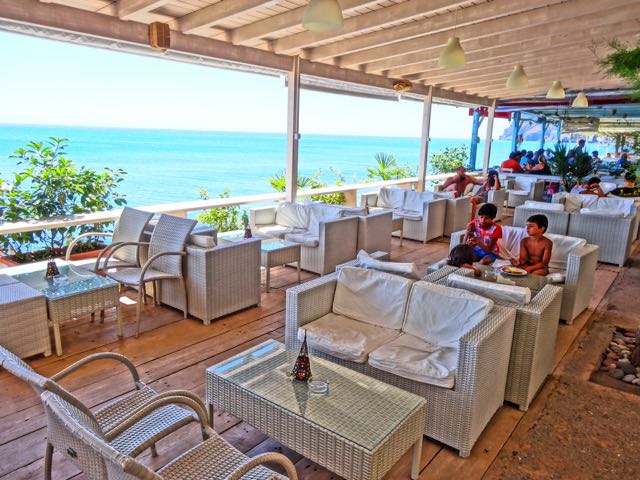 Skala Eressos is full of houses with inexpensive rooms and they don't advertise on the internet. You can use Sappho Travel's Room Search Form and they can find one for you that you probably would not have found yourself. If you plan to come in August or in September during the Eressos Women's Festival you will want to book your hotel well in advance. If you happen to use Booking.com or any of the hotel booking websites they may tell you that the hotel you like is full. It may be. Or it may be that the booking sites only have a few rooms in that hotel and they are full. If you find a hotel you like and you can't book it then use the Room Search Form. Of the hotels in Skala Eressos that I have stayed at I recommend the Hotel Sappho which is right on the sea, overlooking the restaurants and cafes, in fact they have a restaurant/cafe of their own (photo). They also have a new health spa. A few steps away is the Villa Marilena which is right on the beach. Located among a garden of fruit trees and flowers Heliotopos offers studios and apartments that open to a balcony with garden views a short walk from the beach and the village. These three hotels sell out quickly so if one has availability book it. Perhaps the best hotel of all is the Boutique Hotel Erresian Hotel and Spa which is right in Skala Eressos, close to the beaches, cafes and restaurants and is part of the Hammam (Turkish Baths) which I wrote about below.
For more hotels see Booking.com's Skala Eressos Page and Matt's Best Hotels in Lesvos Page
Osho and the Women's Movement in Skala Eressos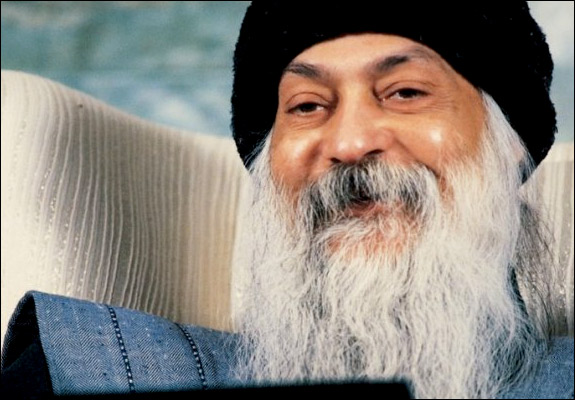 For those who don't remember the seventies and eighties, Baghwan Shree Rajneesh was a philosopher-guru who based some of his techniques on the teachings of George I Gurdjieff, a Greek spiritual-philospher from Tiblisi, Georgia who started something of a spiritual center in Paris and could be credited as the father of the whole western New-Age spirituality or at least a good portion of it. Rajneesh, who had been a university professor in India had put out dozens of books on everything from Buddism, to Tantra, Hassidism, the teachings of Jesus, psychology, meditation, death and just about every spiritual subject though few were actually written by him. The books were transcriptions of his daily talks on these subjects, off the top of his head, spoken with wit and humor that made palatable concepts that are normally not easily understood. Rajneesh's works are some of the most interesting and informative spiritual material of the 20th century and indeed any century. As more followers gravitated towards him he left India to start a commune near the town of Antelope, Oregon by this time giving a lot of responsibility of the running of the business of his movement to some of his followers. For awhile the ashram prospered and their dreams of a large spiritual community where people could come to learn everything from shiatsu massage to different forms of therapy, psychology and parapsychology looked like it was really going to happen. But Rajneesh had become disillusioned with the spiritual revolution he had started, particularly with the behavior of some of his followers, and eventually the experiment collapsed and he returned to India (after a short stay in Crete among other places)
After the death of Rajneesh, or more precisely his body, in 1990 his remaining followers continued putting out books by Osho, which was the name he took towards the end of his life. Some of his followers came to Skala Eressos where they have a sort of low key ashram where they do the daily active meditations, the Dynamic and the Kundalini which were developed by Rajneesh, (though based on the dance-meditations of Gurdjieff). They have acted as a magnet for other spiritual seekers and practioners of the healing arts and form an important part of the community in Skala Eressos. The meditations are open to everyone and having done them quite a few times I would have to say that if you have never meditated before or believe that your busy mind makes you unable to meditate, the Rajneesh meditations may be for you.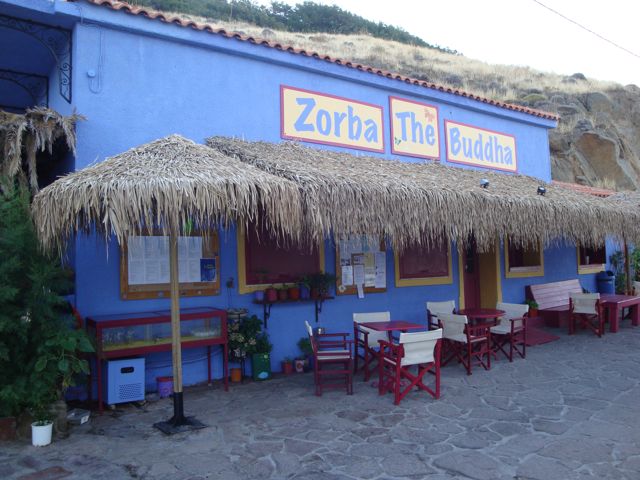 Rajneesh was also a fan of the great Greek writer Nikos Kazantzakis, author of many books but most importantly in terms of Rajneesh, the book Zorba the Greek. Rajneesh used the Zorba character as an example of what the complete man was, living spontaneously, enjoying the pleasures of life without the neurosis, guilt and fear of thinking too much about the past and the future and not being in the present. In the words of Rajneesh "My Concept of the new man is that he will be Zorba the Greek and he will also be Gautam the Buddha: the new man will be sensuous and spiritual, physical, utterly physical, in the body , in the senses , enjoying the body and all that the body makes possible and still a great consciousness. He will be Christ and Epicurus together." With that philosophy the Rajneesh sanyassins opened a chain of vegetarian restaurants called Zorba the Buddah of which a few remain including the one in Skala Eressos. Though Rajneesh was maligned by many he was also considered by some to be one of the great spiritual teachers in history and American author Tom Robbins stated that based on his readings of Osho's books, he was convinced he was the 20th century's "greatest spiritual teacher." Robbins, while stressing that he was not a disciple, further stated that he had "read enough vicious propaganda and slanted reports to suspect that he was one of the most maligned figures in history." But whether you are pro-Rajneesh, or anti-Rajneesh or indifferent to him, his teachings and his followers, there is no doubt that he has had an effect on the town of Skala Eressos that I would call positive.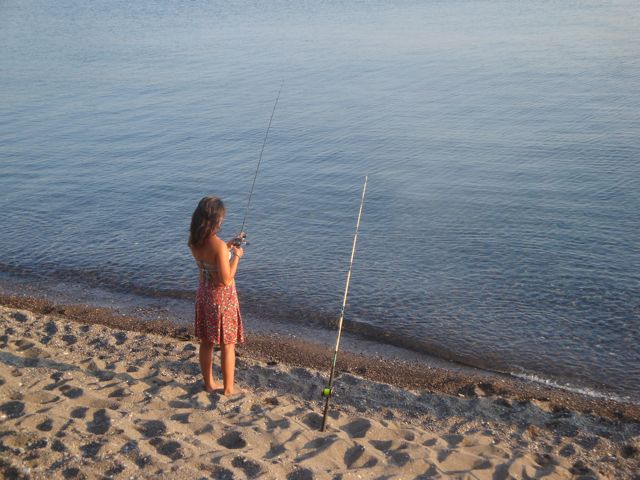 Another aspect of Skala Eressos is the women's movement which at this point is more of a realization that this is the most likely place in Greece for gay women to go, than it is an actual organized movements since it is the birthplace of Sappho and she is something of the patron saint of Lesbians, whether she was gay or not), The fact is that Skala Eressos as a destination for gay women travelers is not widely known around the world. So while gay men flock to Mykonos in droves and pack the bars and clubs every night, the flow of gay women to Skala Eressos is more of a trickle due to a lack of promotion about the place. If you are gay and going to Skala Eressos to meet other gay women it is probably because you heard about it from someone and not because you read it somewhere, unless it is here. This is a blessing in a way but also sad because Skala Eressos has so much potential and a lot of room to expand its tourism before it approaches the realm of 'spoiled' as we say in the travel biz. There is no reason for restaurant and hotel owners to struggle in a place as beautiful as Skala Eressos, which has so much going for it in terms of culture, spirituality and entertainment. But keeping that in mind you have to be careful what you wish for. Years from now Skala could be a Mecca for women, gay or otherwise and you may not be able to even find a parking space.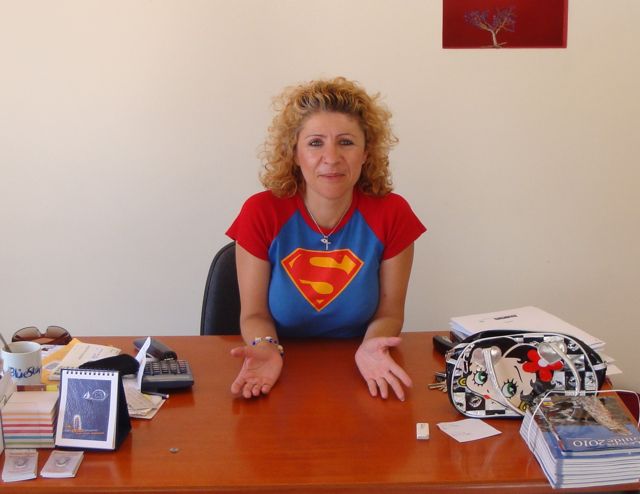 Perhaps the patron saint of the women of Skala Eressos, though as far as I can tell, not gay herself, is Joanna Savvas who owns Sappho Travel and Sappho Estate, a local real-estate company that specializes in finding homes for foreigners and assisting them in the purchase of them. It is through her efforts that the yearly Woman's Festival is held in September, one of the few periods where hotels are full and the town lives up to its potential. Though it is basically a grassroots movement with some loose organization, as most people who come to the festival will tell you, it is a lot of fun. Unfortunately the people who put the festival on usually end up losing money while the restaurants and hotels that do prosper during this period seem reluctant to invest their profits on assuring that the festival survives another year. That is part of the problem of living in a laid back place like Skala Eressos where locals take it as it comes instead of working and investing to make next year even better. Short of becoming the mayor of Eressos, which many people have suggested, Joanna lacks the funds and the manpower, or woman-power, to make the festival what it should be and assure that it continues forever. It seems odd that it has not attracted sponsors and more interest, but this is Greece where sometimes the best ideas can be buried by incompetence and apathy.
Blue Sardine Restaurant in Skala Eressos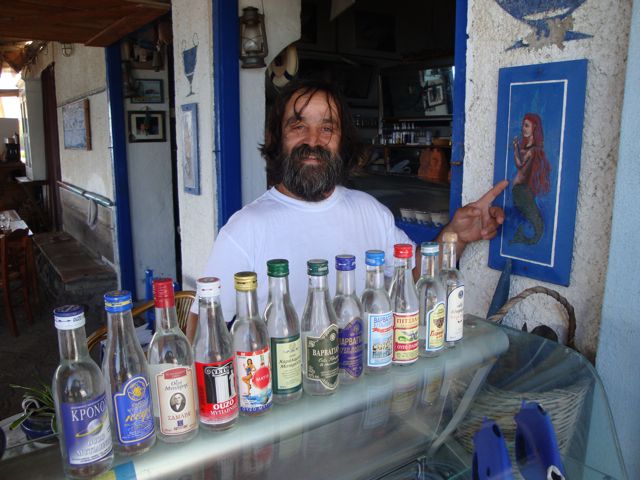 Lately we have been eating at the Blue Sardine, the last fish taverna on the sea. It is owned by Kosta who is actually not from Lesvos. He comes from a small village in Macedonia, the same village that Alexis Zorba, the hero of Zorba the Greek, was from. There are certainly similarities in the two men. For those who have not read the book, (and if you read any book about Greece then this is the one you should), Alexis Zorba was a larger than life person, a superman who lived life to the fullest, and could do anything because he had tried and failed and succeeded at so many things. The book, which was written by Nikos Kazantzakis, is based on a real person. It covers all the bases of living a real life and most people are familiar with the movie starring Anthony Quinn. So in a way you have a choice between Zorba the Buddha and a very Zorba like character in the form of Kosta who waits on every table with wit and humor and never seems to run out of energy. He makes his own sardeles pastes(raw salted sardines), gavros marinatos(marinated anchovies), lakerda pastes(raw marinated tuna-like sushi), smoked skoumbri(mackeral), his own olives from his own trees, kritamo, which is a wild green that grows on rocks near the sea, and his X-rated tsipuro that he distills at his home in the mountains of Macedonia and brings to Lesvos every summer. He is a good teacher in the art and benefits of eating and drinking good food and wine, including ouzo of which he has more varieties than any of the other restaurants, even some I have never seen. The presentation of the food is done in a way that chefs in fancy neo-Greek restaurants could learn from, artistic without being pretentious. But if he is full don't worry because you will be just as happy at Soulatso, Aegeon, Karabogiannis and Adonis.
Hammam
The Eressian Hammam & Spa is a sanctuary of well-being in the heart of Eressos village. The virtues of the steamy heat of the traditional Hammam baths form the basis for a variety of spa treatments, fusing eastern and western traditions to achieve ultimate rejuvenation. The Eressian Hammam & Spa is designed to serve as the ultimate relaxation setting for its guests with a Traditional Hammam Area for wet treatments, an Indoor Pool, a Dry Room Suite for dry treatments and massages & an Outdoor Pool. The Eressian Hammam & Spa is open Wednesday to Sunday from 11am until 7pm. They are closed on Mondays and Tuesdays. For information and bookings please call +30 698 7003086 or e-mail hammam@eressian.com. You can also book their award-winning boutique hotel the Eressian Hotel and Spa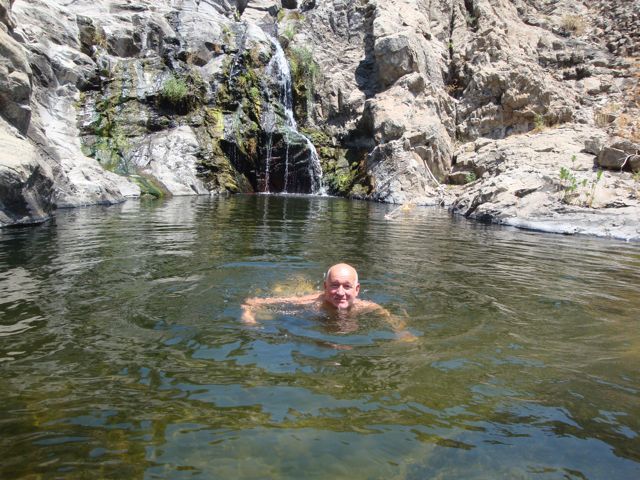 During dinner at Karavogiannos, yet another great taverna in Skala Eressos, Wendy asked me if I had ever seen the waterfalls. I was surprised to hear that there were waterfalls. The valley is green and rich so there must be water but I assumed it was all underground at least in the summer months when there is no rainfall. The next day Sappho Travel arranged to have the owner of the property, a wild mountain man named Panayotis Krinellos, meet me at the office and take me to the waterfalls which are called katarachtes in Greek. Krinellos rode his dirt bike and I followed in the Suzuki down a dirt road that was probably too steep and rough for a rental car, and into a narrow valley, a riverbed really, between two mountains where we dismounted and went the rest of the way on foot and found ourselves in this wooded area where a steady stream had filled a series of lakes in the rocks. Krinellos' grandfather had a mill for grinding flour here, run by the water from the stream turning a giant circular stone. Krinellos was still harvesting the wheat and grinding the flower which he was selling to a couple of the restaurants for making dark whole wheat bread like the kind we had at Karavogiannos, (which had actually reminded Wendy to tell me about the waterfalls). He led us to the top of his property and sure enough there was a waterfall dropping around thirty feet or so into a clear pool of water. He then turned around and without a word he left as if to say "Here is it. Take off your clothes and swim. See you later".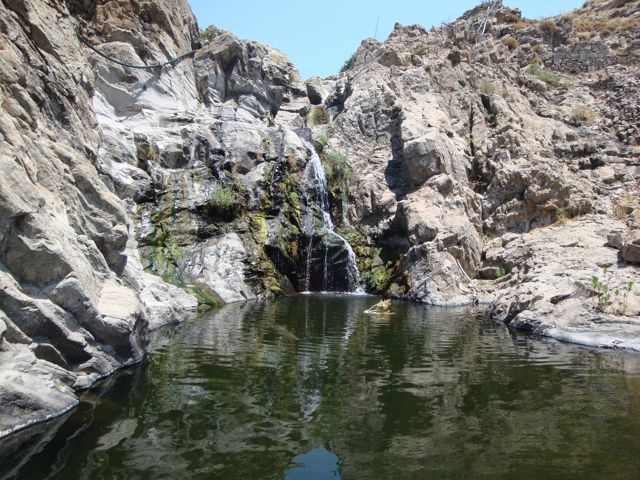 The first thing we saw was a snake. A small watersnake that I knew was harmless but I also knew would mean that I was going to be the only one going swimming. There were lots of frogs hopping around, a big water turtle that came to the surface to look at us, and these large fresh water crabs, about half the size of my hand that Krinellos later told me could be eaten. I was determined to go in and took off my clothes right away, fearing that to not swim would be a sort of insult. Andrea just sort of waded and looked at the different creatures. The rocks were smooth and slippery and getting in and out with dignity was difficult, but I managed to paddle around a bit, though a little wary about disturbing any creatures that might be lurking in the depths, being totally unfamiliar with swimming in anything but the sea and the occasional swimming pool in Greece. There was a nice breeze blowing through the chasm and I was dry within about 2 minutes of getting out of the water. We went back to the mill house where Krinillos has a little cafe for his guests (and customers) and comfortable chairs he has carved from wood around a giant table that is a large flat stone. All around us were platforms and patios he had built overlooking the stream and the other pools below, sort of like Swiss Family Robinson. He even had a treehouse that he stayed in sometimes. He explained that he wants to use the property as a business, by invitation only, where groups, couple and individuals can come and use it. There was a large barbecue and some swings and other things of interest for children and I could envision using the place for picnics or even a wedding. But he also wants to sell it. It is the classic dilemma when you have something of value that needs development. Do you throw something together on your own or sell out to someone who has the money and the vision to do it right? In the meantime he does want people to come but you have to make arrangements through Sappho Travel. He does not seem the type who likes strangers showing up unannounced.
Agios Pitharios Monastery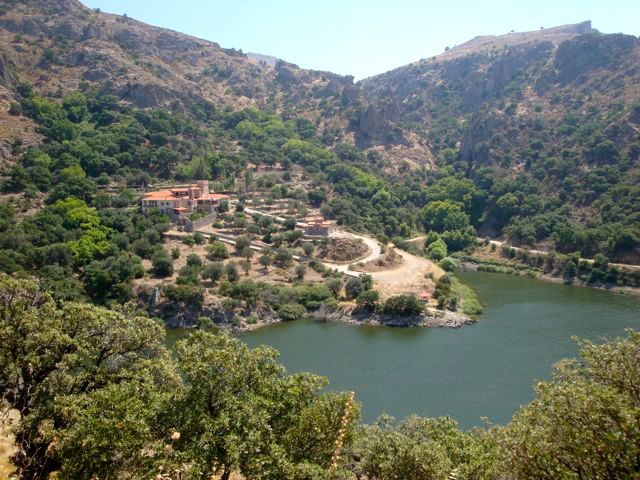 One day Andrea's cousin came to the village. It always creates a stir when he comes and the villagers look up in surprise when he passes the cafeneon on the way up the hill our house. You see, their cousin is Iakovos, the Bishop of Mytilini and it must really make people wonder when they see him go to the house of the crazy Americans. It just so happened that Pam had some carpenters working on the house and when they saw him they nearly dropped their tools and came over to kiss his ring and receive his blessing. Since none of us is particularly religious we just kiss on the cheeks like you do any close friend or relative. He had come with a couple other cousins from Australia and cousin Yannis from Agiassos and we sat around the courtyard telling stories. He talked about the money they had spent on the Agios Pitharios Monastery near Eressos and I asked him if he would like tourists to go to the monastery. "Why not?" he answered with a smile. So one day I drove to Eressos and followed the dirt road to the Monastery. I was not really prepared for what I saw. The Bishop had said they had done some renovations or some work but I did not know the degree of them. They had created a huge lake perhaps 2 miles long and a half mile wide and at one end was the monastery, looking like a Swiss chalet or a castle in a fairytale or from Lord of the Rings. It took about twenty minutes of going back and forth up and down the mountains before I got to the level of the lake and the huge earthen dam they had built across the valley. I took a couple dozen photos from different areas and eventually made my way to the monastery, I didn't go in. Supposedly there is just one monk there and as hospitable as he may be I was not in the mood for looking at ancient relics and icons which is somewhat obligatory when you visit these monasteries. The lake itself creates a micro-climate with a steady wind blowing across the enormous dam that you won't find in the valley below. If you continue down the gully on the dirt road it will take you to the main road between Eressos and Mesotopos, a much easier way to get to the monastery for those without jeeps.
Eressos: A Quick Review

So after that short deviation let's go back over what we have learned about Skala Eressos and why I think it is one of the best places in Greece....

You can eat fresh grilled sardines and the best gavros marinatos, in a traditional psarotaverna with Kostas, at the Blue Sardine and choose from any of 12 local ouzos or home-made raki.

Or try the sun-dried, seasoned and then grilled mackeral, known as Gouna at the Soulatso fish taverna a few doors down. It may be the best thing you have ever eaten in your life. The best sardeles pastes too.




You may find yourself invited to a wedding or baptism party at Adonis Restaurant on the beach with live music, dancing and instead of people breaking plates or throwing flowers, throwing napkins instead. Even if it is not a special occasion they have great food here.




Rooms are available with very low rates though not well advertised on-line and you may not find them on your own. Simple rooms few steps from the beach, pensions, self-catering, you can find them through Sappho Travel's Room Search Form

The Heliotopos has self-catering apartments and is surrounded by beautiful gardens and farms a few minutes walk from the beach and the town. Rooms are limited though so you have to book early.




The Cine Sapho shows first-run movies in English with Greek Subtitles. It is a traditional summer outdoor movie theatre and has a snack bar and unlike movie theatres in the USA, a real bar.

Skala Eressos has the best graffiti art in Greece and some pretty good sculpture too scattered around the village.

Sappho-Estate sells property in Eressos and all over the island and compared to the rest of the Greek islands prices are very low.

If you tire of Greek food there are other choices of cafe-restaurants like Parasol and Flamingo, which serve not only Greek food but Italian, vegetarian, Indian, Mexican and Chinese or you can even eat omelets and pancakes and American style breakfast.

A few miles down the road on the way to Sigri is the petrified forest, a wonder of nature and the only one in all of Europe. It is estimated to be around 20,000,000 years old and is actually much bigger then the more well known petrified forest in Arizona.

And if you are looking for tradition the upper village of Eressos is an unspoiled village with restaurants, old houses and shops....

... and even a stork or two. These 3 babies live in the church tower. The mother returns every year to give birth to a new batch.

Few places in Greece or in the world offer the visitor so much and yet remain relatively unspoiled. Yes, you can even ride horses and donkeys here and not worry about cars.

Whether it's a one-time visit or a visit that will begin a relationship that will last a lifetime, Eressos is one of the best destinations in Greece.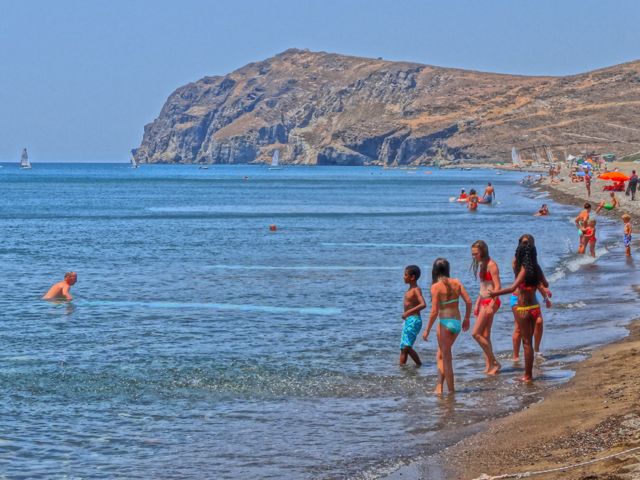 One thing I am asked about Skala Eressos from parents coming with their children is whether they will be exposed to homosexual behavior. In fact I have even gotten this question from couples without children. My first impulse is to tell them to forget about Greece and take their holiday in Disney World where reality can't spoil it. But then I take a deep breath and explain that Skala Eressos is not Sodom and Gomorah, and that unless you look for it you may not even realize there is a gay community here. You may see women holding hands but certainly not groping each other in the restaurants and cafes or among the islanders who come with their families on weekends and daily in August to enjoy the beautiful beach. I would say that if you are homophoebic and not tolerant of alternative lifestyles then Skala Eressos is not the place for you anyway because the village is all about alternative lifestyle whether it be sexual preference, spirituality or vegetarianism. The fact that a new-age community can exist in a place that at its core is conservative, as Greek villages tend to be, makes Skala Eressos even more special. So I guess you could say that Skala Eressos is not for everybody. But there is nobody I know who would not love it here!
See my Eressos Photo Album
Helpful Travel Information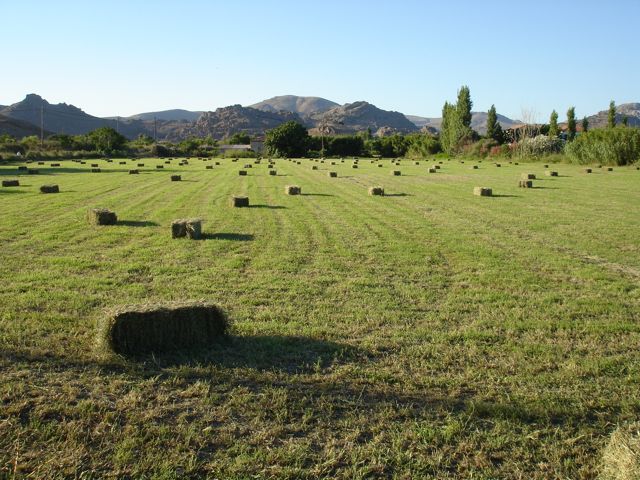 For Hotels and more information on visiting Eressos visit Sappho Travel located right in town between the parking and the main square.
Skala Eressos is full of houses with inexpensive rooms and they don't advertise on the internet. You can use Sappho Travel's Room Search Form and they can find one for you that you probably would not have found yourself.
Since most of the cafes and cool restaurants on the waterfront have free wireless you can bring your laptop and surf the net or write your friends on facebook for the price of a coffee.
There is a laundromat in Skala Eressos!
There are usually three buses a day from Mytilini to Eressos. You can also arrange for a taxi through your Travel Agent or rent a car and have it delivered to the airport or ferry.
You could easily spend your entire holiday in Skala Eressos but you can also combine it with Molyvos or Vatera. Don't forget to visit Sigri!
Don't forget that the Eressos Women's Festival is held the first week in September.
If you are looking for a house or land in Skala Eressos visit the website of Sappho-Estate
See Also Restaurants and Hotels for more places to stay and eat in Eressos.
Join Matt Barrett's Greece Travel Guides on Facebook too for daily photos, articles and make friends with other people who visit Greece