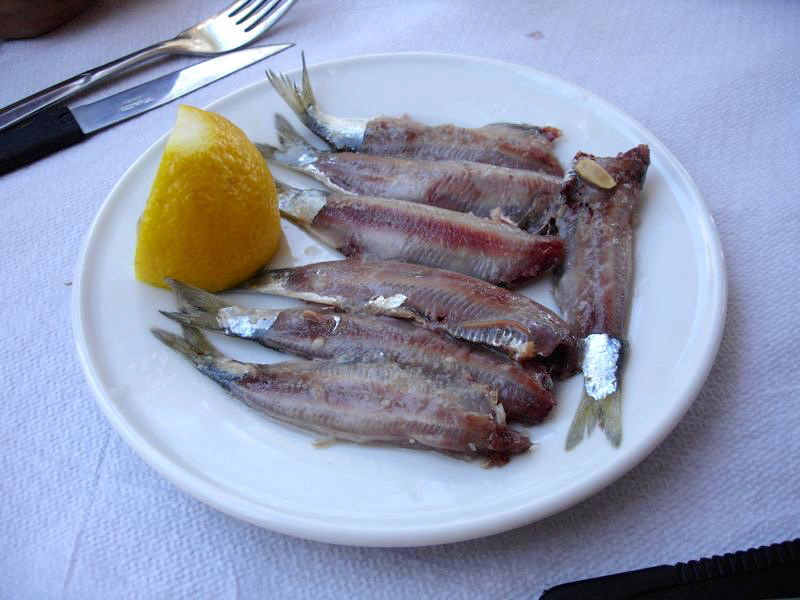 Sardeles Pastes are raw sardines that are caught in the morning and salted right away.
If they are the right size they are eaten that day, otherwise a day or two later if they are too big.
The best time to eat them is in July.
Lesvos is famous for them and the best ones come from the bay of Kaloni.